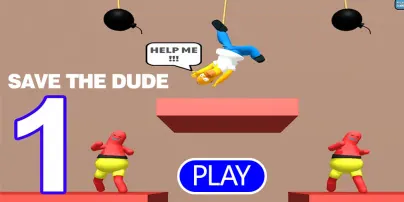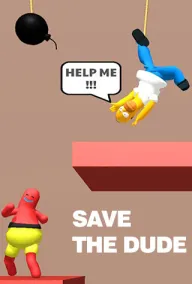 Cut the dude free from the rope he dangles from and ensure he survives the fall so he can run to the exit.
Do you like using your brain to escape tricky situations? Do you want to solve interesting puzzles? Then this game is for you!
Here you have to solve unusual cases and help the buddy to escape from tricky situations! You think it's easy, huh? Well, those puzzles do require thinking outside the box! Keep in mind that sometimes, the obvious option isn't the right one! So think carefully about your choices - they have consequences!