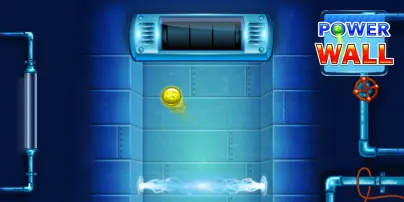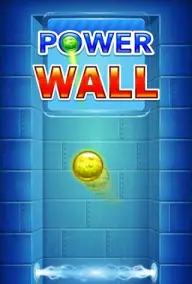 Power Wall is a fast and furious action game. In Power Wall, you'll command the fate of a set of neon balls. Take control of one ball at a time and try to bounce them around the walls of your tiny little world in an attempt to gain the most points. This is a game where speed counts and your reflexes are important. Use the powerful rules of physics to control the fate of this tiny ball.
Timing and skill are the keys to success in this arcade game, because the electrical current you use to hit the ball back lasts for less than a second. Pay attention to the speed, because that ball will gain plenty of it while it pings around this laboratory testing area. When it's about to drop out of the bottom, ZAP! That's your cue.
See that meter filled with a mysterious, bubbling fluid? Hit the ball several times to fill it up, and you'll receive a bonus. Grab more points, slow the ball down, or supercharge your current to stay on for longer. This should help you climb to a decent high score.